Nebraska's #1 Safety Surfacing Services Company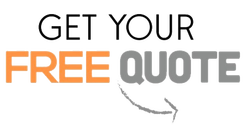 Safety surfacing is necessary to ensure better protection and safety of the individuals who walk, play or run over the surface. Most of the time, it's required in gyms, playgrounds where the chances of getting injured from hitting the floor are quite common. Its because playgrounds, parks and gyms have asphalt or tough flooring which can be dangerous if someone accidently slips. But with the right safety surfacing, it can be prevented. The Integrity Safety Surfacing Pros of America is a reliable company in Nebraska that'll help you with the most effective safety surfacing services. Our professionals have years of experience in the safety surfacing industry. So, contact us now and book an appointment.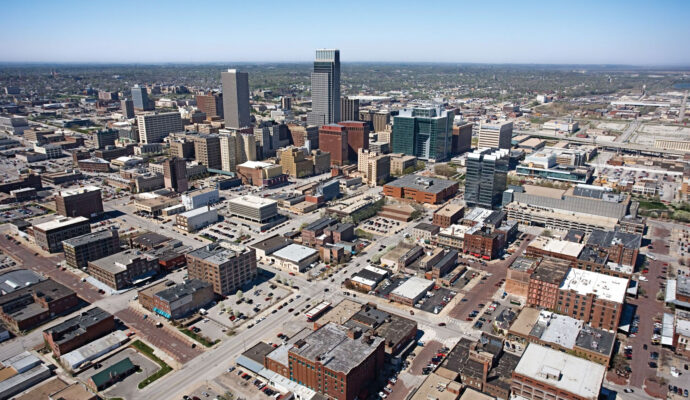 Services we offer
---
Safety Surfacing Services: The process wherein a protective layer is installed over the floor to increase safety for the people who play or walk over it is known as safety surfacing. It's a common practice for gyms, playgrounds, and schools within the country.
Poured-In-Place Rubber: It is a wet pour rubber flooring, generally preferred for daycares, outdoor playground flooring, schools, public parks, etc. It is durable and aesthetically pleasing. Due to unlimited design availabilities, customers often feel convinced to invest in the same.
Bonded Rubber: It is one of the best alternatives to conventional rubber surfaces. It is established in a single-layer system to give a natural appearance to your ground. Because of its excellent drying property, it doesn't allow microbes to flourish over their surface. 
Rubber Tiles: If you are looking for indoor areas, rubber tiles can be the best choice. They are very light in weight and easy to install. If damaged, they can be replaced easily. Moreover, it provides you with a clean, safe, and smooth surface to run on. 
Synthetic Grass: It is a fascinating surfacing option nowadays. Synthetic grass is designed to look like the natural one. It is widely used in playgrounds, mostly local ones. Even if you consider a children's playground, it is safe enough to play.
Synthetic Turf: Synthetic turf is popularly used on football, hockey, tennis grounds globally. It can last for about twenty years with a low cost of maintenance. In addition to this, you can choose your desired shade and design. We also provide customized layouts to meet the demands of our clients. 
Bonded Rubber Mulch: It offers a unique natural trail system. Bonded Rubber Mulch is a cost-effective and reliable surfacing for playgrounds. Its versatility allows you to combine it with other surfacing systems too. To know more, you can contact us. 
EPDM Rubber: This surface allows you to easily establish equipment like swings, slides, etc., on playgrounds. Also, it is durable enough to reduce the chances of injuries. EPDM rubber is constructed from recyclable material, thus, an eco-friendly product to invest in. 
Playground safety surfacing enhances the performance of the players and adds aesthetic value to the surroundings. Moreover, it helps you upgrade and develop your niche in better ways. If you are yet not convinced, approach our experts to make your best decisions.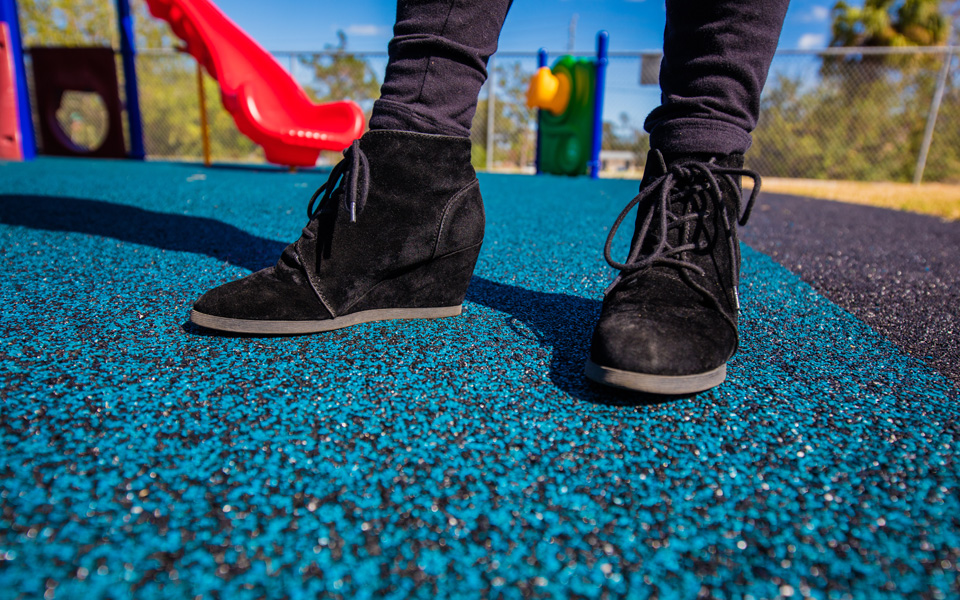 What locations do we serve in Nebraska?
The Integrity Safety Surfacing Pros of America offer safety surfacing in the below cities within Nebraska: 
Omaha

Lincoln

Bellevue

Grand Island

Kearney

Fremont

Hastings

North Platte

Norfolk

Columbus
What things should you consider before availing of any service?
---
The very first thing is to make sure the product is long-lasting and tough. Also, it should be safe for the athletes to avoid any kind of unwanted injury on the sports field. A good quality product is, of course, a return on the investment. In addition to this, the product should withstand extremes of weather conditions. Otherwise, if you need to replace it every time, that eventually becomes a headache. Although modern techniques cost you a little more than the old ones, it is the most reliable and an effective way to achieve your goals.  For further queries, contact us.
Conventional playground surfacing or modern safety surfacing: Which is the better option?
---
Although modern playground surfacing seems to be a huge upfront cost, yet it is way more beneficial than the traditional one. Old surfacing methods usually involve high maintenance costs along with timely replenishment. You would probably be spending hours sweeping and managing it. Whereas a surfacing system likes synthetic grass, synthetic turf accumulates a very small amount of dirt and dust within it. Undoubtedly, it is a superior solution to all your problems.
In most cases, the traditional system may promote bacterial or fungal growth over its surface, which can further affect your health and well-being. Modern techniques have come up with various advances in the field of playground surfacing. Draining, drying and many other properties make it exceptionally good for the consumers. So give it a thought and choose your desired product.
Integrity Safety Surfacing Pros of America
Our company is an excellent provider of eco-friendly sports surfacing, playground flooring, and outdoor robust turf alternatives. Once established, our surfacing services are stable and constructive and aesthetically pleasing, and maintenance-free as an additional bonus. Furthermore, we encourage not only security and affordability but originality as well. Our experts are trained to incorporate traditional touch into new ones and that too with perfection and dedication.
Key Features of our company:
We assure guarantee and warranty on the product

Our company features an experienced working staff

We are a well-known certified team across the nation

Our services are quick, smooth, and immediate.

Our team is skilled, experienced, and diligent.

We don't charge high prices; customer satisfaction is what we strive for.
Contact us
We aim to deliver the best quality playground surface products and installation at a reasonable cost. At the same time, we lay stress on the importance of safety and protection on playgrounds nationwide. With many prominent choices such as Poured-in-Place Rubber, Synthetic Grass, or even Bonded Rubber, etc., our team can skillfully customize the surfacing to meet any requirement of our clients. If you are interested, contact us to get free estimates and quotes.
Below is our list of additional services:
We're a nationwide safety surfacing company. Click below to find our closest contractor near you
We at Integrity Safety Surfacing Pros of America offer the best safety surfacing services throughout the state of Florida. Below are the list of Florida cities we service:
---