#1 Rubber Tile Services by Integrity Safety Surfacing Pros of America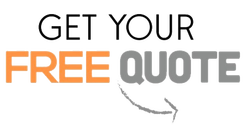 Since rubber is a 100% recycled material, using it for safety surfaces is common and also, it comes in different shapes and types as a result. Rubber tiles are among those and quite used in commercial and residential gyms or similar spaces. However, can rubber tiles be used in playgrounds? Poured-In-Place and bonded rubber are the main surfaces for playgrounds or pathways, but this does not mean that tiles cannot or should not be used for these spaces. On the contrary, they also offer great aesthetics and results in preventing falls and reducing the impact for children in playgrounds considering that their main use is for gyms where impact is quite high and is present in every area of the space.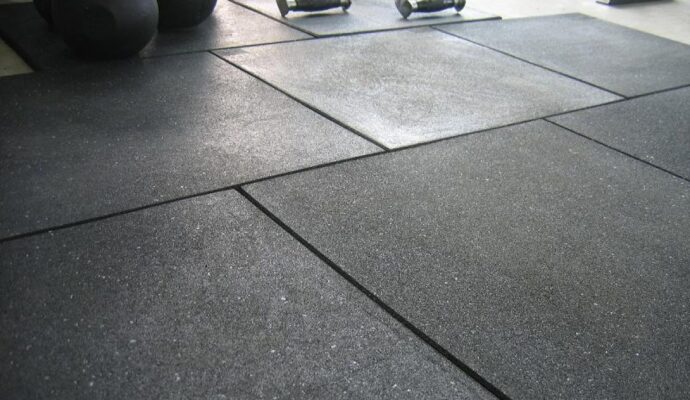 However, compared to other rubber flooring options, the resistance and quality of impact absorption is not the issue when considering them for outdoor spaces but rather their maintenance, longevity, and durability to stand weather changes and conditions. This is why using them for indoor areas is the most recommended option not only for the weather or climate factors but rather for the results that can be obtained:
Geometric patterns.

Different shades and color patterns.

Proper surface or flooring for high traffic areas.

Proper finishing for ramps, bevels, and corners.

Easy to clean surface.
Our team at Integrity Safety Surfacing Pros of America can assist you in installing rubber tiles for your indoor or outdoor spaces by considering factors such as the level of traffic, the weather conditions for outdoor areas, types of activities to be performed, and others related to the use of the space. In advance,  we want to let you know that this rubber option can be used in any location or space you decide to install under certain considerations and adjustments based on the requirements and needs.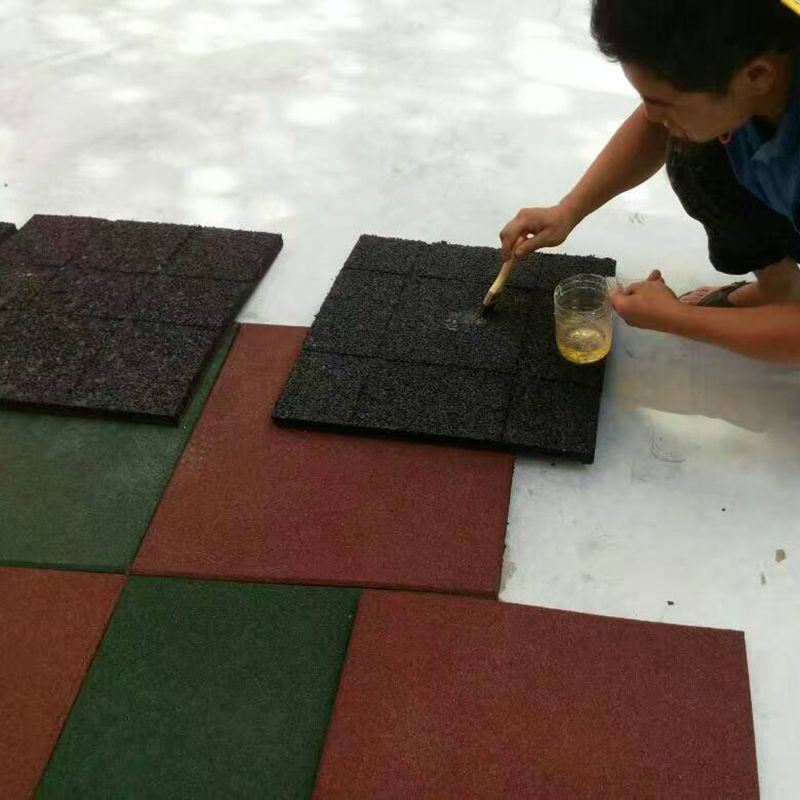 Benefits of Rubber Tiles for Your Space
Getting to know the benefits of the flooring and materials you will use for the surface of your spaces is crucial. In the case of this option, in particular, the benefits tend to apply for both indoor and outdoor spaces, and depending on who handles the installation and the type of tiles provided, they can expand accordingly. However, the expected advantages of choosing it above other rubber options like bonded or  Poured-In-Place rubber are:
Low maintenance: they do not need to be replaced often nor cleaned on a daily basis. When required, soap and water will leave each tile properly cleaned and without much effort.
Customization: tiles and pattern colors can be customized and mixed according to your preferences.
Standards: it meets all the legal standards for playgrounds and indoor spaces like gyms.
Absorption: shocks and bounces from dropped weights are absorbed without issues and reduces impact from falls at 4 to 8 feet.
Use: it can be installed in residential or commercial gyms, training facilities, playgrounds, heavy traffic areas (outdoors or indoors), and daycare facilities.
Support: usual safety surfaces provide support for specific falls. However, this rubber option provides a specific one for knees, joints, and ankles, which is why it is popular among gym owners and facilities.
Overall, you can consider it a low maintenance, durable, aesthetically pleasing, and alternative for wood and rubber mulch surfaces.
Should You Use It for Outdoor Spaces?
---
Although the strength of rubber tiles lies in the characteristics of indoor areas, we repeat ourselves: they can be used in outdoor spaces like playgrounds without any issues. However, you indeed need to consider that it may not be the most suitable compared to other surfacing options in the market and of the same rubber category. Contraction issues are common depending on the climate of the location where they are installed, and the shifting of the subsurface can limit the lifetime of this surfacing alternative. When comparing it to bonded rubber—as an example—, the longevity will be less, but proper maintenance can offer you many years of unique patterns and the previous benefits without any issues.
Also, these tiles are not difficult nor expensive to replace and you can decide to go over each one of them once you notice they are starting to wear out, which will reduce the costs of the replacement and help you to maintain the surface longer. At Integrity Safety Surfacing Pros of America, we have installed many of these tiles in indoor areas but also in outdoor spaces, which is why we can tell you based on real experience that they are a great option since safety benefits—which are the main ones—are met and exceeded thanks to being a unitary surface. The subsurface can be an inconvenience and something quite difficult to control considering it depends on the variations and natural factors.
However, it is possible to have some control over it by preparing it before the installation of the tiles. Our team can handle this task as part of the installation of the surface when deciding to rely on us for the project. As long as the installation takes place properly and the subsurface does not shift too often, this surface can offer you over a decade of use and enjoyment of the pattern and design you were looking for.
Can It Stand Daily Use?
---
Absolutely. In fact, it is one of the strengths of this surface. Since it is often used for residential and commercial gyms, daily use and handling heavy traffic is not an issue for it but rather, it is the most suitable option in these situations. This is why it is highly recommended if you are trying to install it in spaces that will receive many people at once, where support and impact resistance are key and do not require too much maintenance due to the short periods of time you will have for it. Rubber tiles come in different designs and options, including mats and lock-in-place ones. The thickness and variety of colors are diverse as well and open the options for you to choose not only a durable surface but also, one that appeals to your preferences.
Below is our list of additional services:
We're a nationwide safety surfacing company. Click below to find our closest contractor near you
We at Integrity Safety Surfacing Pros of America offer the best safety surfacing services throughout the state of Florida. Below are the list of Florida cities we service:
---