Maine's #1 Safety Surfacing Services Company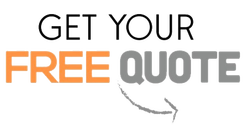 Installing a new surface that will stand the climate in Maine will require two things: high-quality materials to be used in the manufacturing of the surface and a quality installation by reliable professionals in safety surfacing. Integrity Safety Surfacing Pros of America is a company that can offer both and guarantees that the surface will meet your safety needs but also provide a good-looking appearance. Since not all surfaces are the same and despite the similitude between the ones we offer, it is important to choose the one that is more suitable for the area where a new surface is needed, the specific weather in the location, the size of the area and provides a level of shock absorption according to the activities in it.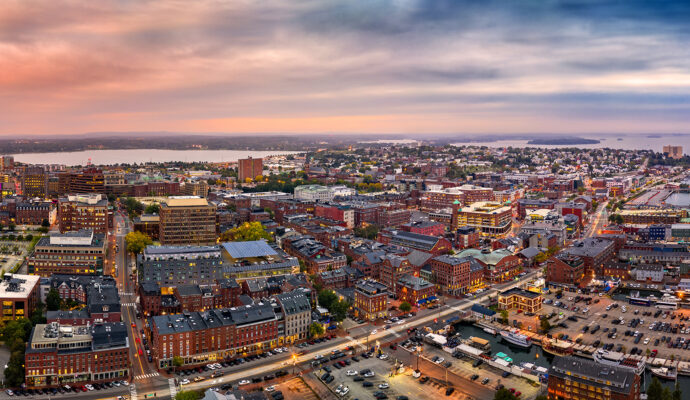 Some safety surfacing alternatives will absorb a very low percentage of impact during falls and other accidents, while others can absorb falls up to 12 feet and even provide support to joints, knees, and other parts of the body for individuals to perform sports and other activities. Therefore, when you are choosing your new safety surface, it is needed to think about the factors and your own requirements:
The climate, location, size, and level of absorption—as previously mentioned.

The appearance or design you want to obtain for the area.

Determine what type of activities will take place and the density of traffic: light or heavy traffic.

Identify the next main purpose besides safety—like appearance or a surface that stands temperatures or specific weather.
For those unable to come to a conclusion, our professionals can offer assistance once you decide to access one of our services:
Safety Surfacing Services: our professionals will help you determine the best surfacing option for the area and guarantee proper installation, high-quality materials, and ensure the final result is of your liking and meets all requirements.
What Other Services Can You Access?
Besides general safety surfacing services overall, our solutions focus on the type of surface. This means that depending on the one you choose, our team will provide services around it. However, if you are not sure about the best option, we will deliver advice and recommendations, and finally, provide the corresponding service that aligns with the final decision. With this in mind, you can request any of these 7 extra services available regardless of your location in Maine:
Bonded Rubber: our unitary surface provides high-quality impact absorption and allows you to have a result that drains well and is more porous than other alternatives. The appearance and designs that can be obtained also vary according to the colors and preferences.
Bonded Rubber Mulch: allows imitating wood mulch and its traditional appearance with the loose feature. However, this alternative is more suitable for areas where impact absorption is required and specific spaces like playgrounds and city parks.
Rubber Tiles: our team tends to recommend and install this rubber surface in indoor spaces more than outdoor ones due to how it performs when exposed to climate conditions. However, we can adjust it to any area you want and guarantee its durability and longevity.
EPDM Rubber: among our rubber surfaces, EPDM is the most durable and long-lasting, which comes in a wide variety of shapes and can help you to have extra impact absorption properties in not only floors but also other existing surfaces.
Poured-In-Place Rubber: instead of one layer like the previous options, this one consists of two: a base and a wear layer. The first one provides the support and shock absorption required for any space while the second one protects the first from any damage and weather conditions.
Synthetic Grass: we usually have requests that focus on its installation for landscaping purposes, watering is not necessary and low maintenance is all it needs. despite the main purpose being aesthetic, it can absorb impacts and falls quite well, which makes it a good safety surface.
Synthetic Turf: imitates the real one and just like synthetic grass, does not require watering. However, synthetic turf is often used for sports fields, playgrounds, and similar spaces where support and extra impact absorption are required.
Where to Request Our Services?
---
As we previously mentioned, our company is capable of offering any of the services throughout the state. You do not need to be in specific locations to be able to access any of them. At Integrity Safety Surfacing Pros of America, we worry about the quality but also accessibility, which means we want you to have our professionals assisting you in each project. Although certain surfaces might be better for specific cities and locations in Maine, all 8 services in total can be requested. Portland, Augusta, Bangor, Bar Harbor, Lewiston, and Rockland, are only a few of the main places where you can find us.
However, small cities and towns are also within our reach: Ellsworth, Saco, Biddeford, and more. Now, before you make a decision about the service you request, keep in mind that our team will provide some advice free of charge. You do not have to request our general services to have our professionals providing some assistance. We want to make sure that you are comfortable with the solution you are accessing since choosing a new safety surface is not easy. You have to keep in mind a few factors and make sure you obtain a result that provides great options in the short and long term. Therefore, we will not put pressure on your decision but rather just make sure you understand that our services are here for you along with our advice and assistance.
With this in mind, each one of our services is available all year round and you can expect the best results regardless of the season. However, keep in mind that in winter or during rainy days, the result can be obtained a bit slower. For this to not be an inconvenience, we will provide more information regarding the details of the surface and service you choose or even before that.
Below is our list of additional services:
We're a nationwide safety surfacing company. Click below to find our closest contractor near you
We at Integrity Safety Surfacing Pros of America offer the best safety surfacing services throughout the state of Florida. Below are the list of Florida cities we service:
---