Georgia's #1 Safety Surfacing Services Company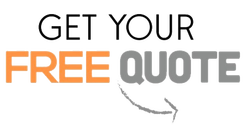 Working with high-quality surfaces to guarantee safety but also a good-looking appearance for the area and space where they will be installed can be difficult for most companies in Georgia that offer safety surfacing services. The main reason lies in the price of the materials and the wide variety of options available for each one. This is why, whenever you need to choose a company or professionals to attend to your surfacing needs, especially when trying to put safety and appearance together, you need to find one that can offer great options in materials but also prices. At Integrity Safety Surfacing Pros of America, we understand how crucial is to have a quality safety surface that will not only provide a temporary sense of protection with its impact absorption. Long-term results and stability are required and for it, we work with quality materials for each option in our company.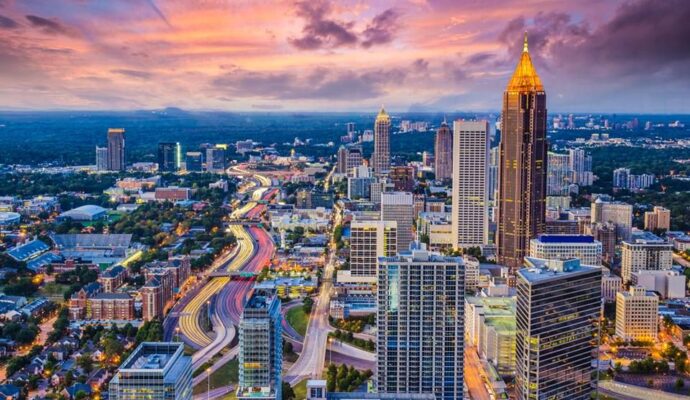 Rubber is the main material we use for our surfacing alternatives due to impact absorption properties, designs that can be achieved, and the durability and longevity it offers regardless of the specific type of surface made with it. Also, rubber is 100% recycled, which makes it affordable and a great option for low maintenance and reduce expenses around repairs or replacements. Other options available are made of nylon and polyethylene, which offer durability and longevity up to 20 years or more and might not absorb as much impact as rubber, but they do not disappoint either.
You can have a look at the surfaces we have available and think about them as the services you can request in our company since we have built them around each option:
Poured-In-Place Rubber. This is the first rubber surface we started to offer over a decade ago. It is formed by two layers, being the based one the layer that provides support and impact absorption, and the wear layer that protects the previous one from any damage and sets the final appearance and design.
Bonded Rubber. Our first unitary surface to be offered in Georgia. Its drainage and porous properties allow it to be installed in both outdoor and indoor spaces without worrying about longevity and durability. The designs and patterns that can be obtained are more than just a few.
Bonded Rubber Mulch. Its appearance imitates the wood mulch that is quite traditional and very requested in the state. However, bonded rubber mulch is much cheaper, provides more impact absorption, and still preserves natural and earthy colors.
EPDM Rubber. The most flexible and long-lasting surface available in our company, which we highly recommend for areas where temperature changes are common or an extra durable surface is required. Playgrounds and sports centers commonly use it and do not require spending a lot on maintenance.
Rubber Tiles. Due to the geometric pattern that characterizes the surface, gyms and indoor spaces are where they are usually installed. For outdoor areas, it is suitable but it can underperform due to the climate and corners that tend to open as separations between each tile over time. However, the quality of its shock absorption properties and design are outstanding for specific spaces.
Synthetic Grass. This is one of the surfaces where nylon and polyethylene are our main materials. It resembles real grass and does not require watering and the usual high maintenance. Support is also similar and can last for over 2 decades.
Synthetic Turf. Similar to the previous surface due to the materials used, but turf and grass are not the same. Real or synthetic turf provides a solid and tougher surface that is suitable for sports fields and areas where high-impact activities take place since it also provides support for joints, knees, arms, and other parts of the body.
Safety Surfacing Services. The previous options are focused on the surfaces available. However, our general surfacing services include installation, advice, guidance, recommendations, and every related to this field. Also, expect our professionals to handle any project as long as you are located in Georgia.
How to Access Our Safety Surfaces
---
Since we are a company that offers surfacing options nationwide, we are not limited when it comes to the cities and towns we can cover in Georgia. Instead, you can expect to access any of the alternatives available from any location in the state. Due to this, expect our professionals to also offer accurate advice regarding the best surface option for your space. Climate and temperature are crucial for the longevity and durability of the surface and we want to make sure that although our materials can stand in most situations, the best option is chosen based on your requirements and preferences as well.
With this in mind, you can find most of our offices in cities like Atlanta, Alpharetta, Johns Creek, and Roswell. These main cities in the state have most of our professionals and are where we started with our services in this state. However, when we mention every city and town, we mean it. This is why Suwanee, Athens, Marietta, and many others, are included among the locations we reach. Some towns or cities might not have an office or premises where you can visit us without difficulties, but we have made sure to place them in the center of each county and most locations so you do not have to travel too far.
To access any of our surfaces, it is not necessary to visit us whatsoever. A call, email, or request through our website will make it possible for our professionals to start working on your project. Finally, Georgia is a state where our rubber surfaces are quite popular and we understand you are looking for both safety and aesthetics. Therefore, rest assured that these options will meet your expectations and the quality of the installations will align with the ones from the materials used. The costs or prices include the installation and are divided per sq. ft. You are welcome to request a free quote using the form on our website without distinction of your location.
Below is our list of additional services:
We're a nationwide safety surfacing company. Click below to find our closest contractor near you
We at Integrity Safety Surfacing Pros of America offer the best safety surfacing services throughout the state of Florida. Below are the list of Florida cities we service:
---