Michigan's #1 Safety Surfacing Services Company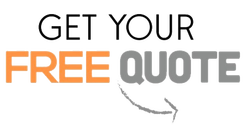 Choosing a suitable safety surface for any space—be it outdoors or indoors—will require some time since several aspects and factors influence the final decision. Even the climate in Michigan plays a role and when added to the person's requirements for safety surfacing, the options are not that many. Surfaces usually need to be neat and good-looking, which is what usually leads most people to choose a specific design and option available.
However, safety is the main purpose for these surfacing needs, and being able to choose an option that is both appealing and safe will require putting into consideration everything that influences even when it is only minimal. Starting with the climate in the state and specific city is the best option when the surface is meant for the outdoors. The longevity and durability of it will be determined by the materials and their quality, but the type of weather and temperatures can either wear it out faster or not inflict any type of damage.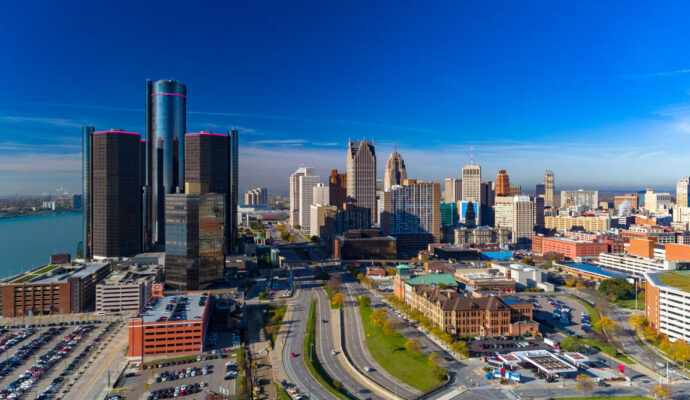 At Integrity Safety Surfacing Pros of America, we can help you to determine the best option based on the previous factors but also by following your requirements and needs. In our company, we offer a total of 7 different types of surfaces that guarantee the best results in terms of safety but also appearance, which gives you more freedom to choose one without worrying about one aspect or the other. However, it is indeed true that one can perform better than the other in certain circumstances. Therefore, choosing the best one out of the 7 is the key and our team will start with this task unless you already made up your mind with one of them.
What Influences in Making A Decision?
The climate of the city is something we will always mention, but the requirements for impact absorption, the appearance or design to be achieved, and even the material used for the surface, are aspects that influence in making a decision. Also, it is not only a matter of choosing a surface that will meet the short-term requirements and the basic aspects but also guarantee the best in the long term.
All companies and experts have their own parameters and factors to put into consideration and in our case, we work with these:
The size of your space where the surface must be installed.

The existing surface and its condition.

Your preferences for appearance.

Your budget for the project.

The level of impact absorption is required based on the activities to be performed and the height of equipment that could be installed in the area—like those from playgrounds.

The level of maintenance you can give to it.
Extra requirements you might have for it will be considered after the previous factors are aligned with a few options in the company or along with them if there is one that determines a great part of the choice.
What Services Do We Offer in Michigan?
Anything related to safety surfacing and the 7 types we have available is considered a service in our company. When trying to reach out to us and request our assistance, let us know what service suits your needs the most or if you require general ones to start working in what is actually required and needed for your project:
Safety Surfacing Services. Installation, repairs, replacements, patches up, and other solutions and needs will be covered by our team in either outdoor or indoor spaces. We have experience with all types of existing surfaces and each option we have available for your new project will be perfectly installed.
Bonded Rubber. This unitary surface is the most requested one in our company due to its porous properties and how well it drains compared to other options. It requires very low maintenance and its longevity is promising in all types of weather and temperatures.
Bonded Rubber Mulch. Allows us to imitate the appearance of wood mulch and its loose design, but without having to deal with the issues of having pieces scattered everywhere nor handle a lot of maintenance to guarantee its longevity. The shock absorption properties are also much better than wood mulch overall.
Poured-In-Place Rubber. What stands out the most about this surface is its properties to absorb impact from falls up to 12 feet, which is thanks to the two-layers system: a base and a wear layer. The first one offers the support and absorption required while the second protects the first layer from any damage and external elements.
EPDM Rubber. Flexible, durable, long-lasting, low maintenance, and cost-effective. These are the words we use to describe this surface since it may be more expensive than other options but it can last up to 50 years, has great shock absorption, and offers opportunities to be installed in more than just floors.
Rubber Tiles. The geometric patterns are what stand out the most of this surfacing option but the performance in heavy traffic areas and for high-impact activities that take place quite often, is also amazing and can be used in most indoor spaces. Outdoor areas are within the options where tiles can be installed, but they might not perform as well or more like being influenced in the longevity and durability for weather conditions.
Synthetic Grass. Real grass can be replaced with an artificial one in order to eliminate the necessity of watering and investing a lot of time and resources to maintain a green and natural appearance. Also, synthetic grass offers more support and impact absorption.
Synthetic Turf. Sports and training fields, playgrounds, schools, city parks, and areas where activities and actions that could easily damage real turf take place, gain a lot from using the synthetic option due to the solid and tough surface but also for its durability, longevity, and the amazing support provided for joints and knees.
Is Your City Within Our Reach?
---
Although the main and largest cities in the state are where we started, we are a nationwide company that expanded its services long ago to every city and town in Michigan. Therefore, it is only natural for us to be available in Detroit, Lansing, Ann Arbor, Flint, and Kalamazoo. However, small places and locations are also open to reach out to us. Do not worry about the location and just keep in mind that all our services at Integrity Safety Surfacing Pros of America are within your reach.
Below is our list of additional services:
We're a nationwide safety surfacing company. Click below to find our closest contractor near you
We at Integrity Safety Surfacing Pros of America offer the best safety surfacing services throughout the state of Florida. Below are the list of Florida cities we service:
---