Indiana's #1 Safety Surfacing Services Company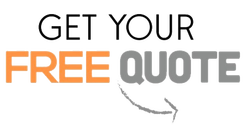 Working in Indiana and handling its weather can be difficult when it comes to safety surfacing since the materials must be able to perform well with humidity and precipitation but also dry fast for the same reason: it can be difficult for the material to settle properly due to rains. This is why choosing the right time for outdoor installations or changes is crucial but knowing how to work with the climate changes that can be unexpected is also required from a company providing surfacing services.
At Integrity Safety Surfacing Pros of America, we understand the climate in the entire state and the few changes that take place according to the city or town. As a result, we are able to provide surfaces that adapt to the temperatures and conditions and the recommendations we offer are well-informed. Keep in mind that not all surfaces fit your needs nor requirements and some of them only go halfway through them. For example, one of our options can be perfect for the design to be obtained but the impact absorption and main aspect of safety could not be met due to the activities performed in the area. Therefore, several factors—besides the weather—influence the decision to be made and our professionals will work around them as well to ensure you get something that goes well with every requirement.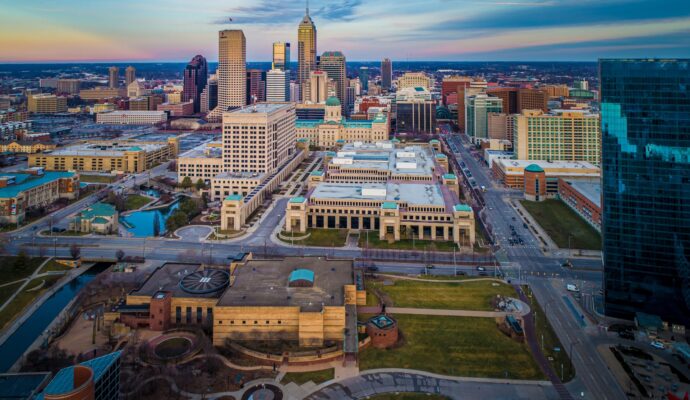 With this in mind, you can choose to rely on us for any safety surfacing need for your spaces regardless of the city or town where you are from. Since we have been offering services in Indiana for over a decade, we reach every town and city in the state and there are no changes in the quality of the services nor in the prices, we offer to our clients and possible ones. This means there is no need to travel to our main offices since cities like Bloomington, Carmel, Indianapolis, Fort Wayne, and Evansville are included in the places we reach.
But since these are mostly large cities or popular ones, we want to mention that small cities and towns are also within our reach and we might not have offices in each one, but they are quite close due to the strategic location of the premises we own. Therefore, feel free to contact us to request any of the 8 services available in our company:
Safety Surfacing: installations, guidance, advice, provide materials, and everything related to safety surfaces can be handled by our professionals in order to guarantee outstanding results and get all the benefits from the use of specific materials and alternatives.
Bonded Rubber: a single layer surface that is popular for its drainage and porous properties, which makes it suitable for the weather in Indiana considering the precipitations and humidity. Also, it is easy to install and dries quickly after the process takes place.
Bonded Rubber Mulch: allows to imitate the appearance of wood mulch and the loose feature but provides more impact absorption and the maintenance is not time-consuming nor makes the owners spend a lot of money in the process.
Rubber Tiles: geometric patterns and great absorption for high-impact activities are aspects that characterize the surface and its use is mainly focused on indoor spaces. However, our team can add elements to make it last longer outdoors and use it for any type of area.
Poured-In-Place Rubber: this surface consists of two layers, a base, and a wear layer. The base one will provide the support and impact absorption while the wear layer will protect it from any type of damage and weather conditions while also providing the final design and appearance.
EPDM Rubber: its flexibility and adaptation to temperature changes makes it quite suitable for any location in Indiana and therefore, space where it can be installed. Our team guarantees at least 30 years of use thanks to the quality of the material but also the installation.
Synthetic Grass: parks, patios, yards, playgrounds, and other spaces can be covered with the surface although the main purpose tends to be for landscaping. However, the shock absorption meets standards and can be a good fit for some activities and depending on the equipment's height placed in the area.
Synthetic Turf: solid and tough is the final surface it provides but thanks to the artificial turf made of nylon or polyethylene, continues to be soft and offers a great aesthetical result for sports centers and areas where high impact activities take place.
Factors Considered During Decision-Making
---
As we previously mentioned, the climate of the location is crucial for the surface that will be installed, but it is not the only factor that plays an important role. Since in our company rubber is the main material, you can expect it to have great properties despite the differences in each type or design. After all, EPDM—for example—is not the same as tiles and other options but since rubber is a long-lasting and durable option, the properties do not disappoint. However, why would you not install EPDM since it is known as the most long-lasting and flexible rubber surface option? Because the design you want to obtain and the other factors we will mention influence it:
The budget for your project will determine what surface you can afford based on your needs and requirements.

The size of the area that requires the surface.

The design you want to obtain for your space.

Shock absorption properties are required to provide extreme safety according to the activities taking place in the area.

The specific space: playground, gyms, indoors, outdoors, park cities, and more.
Since there is a lot to consider, our professionals will go over them and help you determine the best option. Of course, all aspects will go into paper and our team is going to guarantee the explanation but regardless of this, the decision is always up to you. Remember we are well-versed and can help you to figure out how a surface can work in certain areas. With this in mind, do not hesitate to contact us regardless of your location in Indiana. Integrity Safety Surfacing Pros of America is a company that provides services all year round and rest assured we will be there for you.
Below is our list of additional services:
We're a nationwide safety surfacing company. Click below to find our closest contractor near you
We at Integrity Safety Surfacing Pros of America offer the best safety surfacing services throughout the state of Florida. Below are the list of Florida cities we service:
---