Mississippi's #1 Safety Surfacing Services Company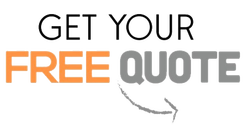 Safety surfaces are able to reduce all the impact and harm from falls and accidents, which is why areas like playgrounds, schools, city parks, and both indoor and outdoor spaces, install for children and when certain activities take place in them. For this to be possible safety surfacing services in Mississippi that can deliver quality results will be required. Due to the wide variety of companies and professionals in the state, finding them will not be the problem but rather choosing the most suitable one that can deliver the desired results. Therefore, this is something to include in the equation to obtain a quality safety surface. At Integrity Safety Surfacing Pros of America, we can offer you fair and quality services to make sure you are able to have a safe surface before anything else but after guaranteeing the safety of the option, we will move on with the appearance.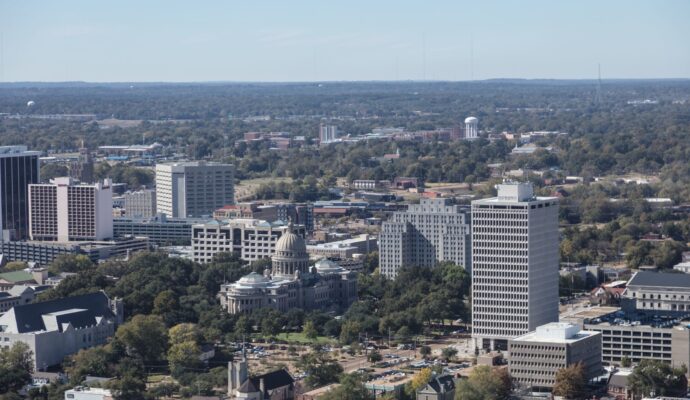 Having a surface that looks good but also provides the impact absorption needed can be tough due to the circumstances and materials used for most safety surfaces. However, we use rubber as the main one, and thanks to this, we can offer a wide range of colors, designs, and patterns. And the support provided will not disappoint although it varies depending on the specific option you choose from our surfaces available. Now, what is the best surface for your space? That will depend on specific factors plus your requirements for it:
The specific location where it will be installed—both city/town and place like schools or city parks.

The size of the existing surface or the space where it will be installed.

Your budget available and how much you are willing to spend additionally.

Desired appearance for the surface.

Shock absorption properties are needed for the type of activities to be performed or the density of the traffic.

The climate in the location influences the longevity and durability of the surface.
In Mississippi, humidity is the common issue in all cities and towns, which needs to be addressed when choosing a new safety surface so it can provide long-lasting results and a durable performance when it comes to both appearance and safety.
What Surfaces Do We Have Available?
Our services aim for the options we have available. This means that whenever you look at the solutions we offer, they will be focused on the surfaces you can access for your project. However, we have general safety surfacing services that cover needs like:
Repairs.

Replacements.

Patches.

Installation.

And preparation of the existing surface.
As for the services based on the surfacing options in our company, they are 7 in total:
Rubber Tiles. They are frequently used in indoor spaces since their durability can be affected by climate conditions. However, they can still be used outdoors. The geometric pattern is what is outstanding but also the impact absorption provided along with support for joints and knees, which is why it is quite popular in residential and commercial gyms.
EPDM Rubber. Due to its flexibility and long-lasting benefits, it can be used for more than the flooring or the main purpose of the other surfacing options we have. It is cost-effective and stands for all temperatures and their changes. In Mississippi, they might not be too frequent, but the hot summers and rainfall will not be a problem and are not going to cause any headaches.
Bonded Rubber. Our first unitary surface is usually used for spaces where a porous and surface with great drainage is needed. Pools or even city parks are mentioned among the places where you can find it the most—and we confirm this. The durability and longevity go up to a decade or even 15 years, and it returns the investment in no time.
Bonded Rubber Mulch. Allows to imitate the traditional wood mulch appearance and its loose characteristic, but without having to deal with high maintenance or pieces going around due to their separation from the main areas. The earthy and natural colors are maintained and it is possible to use it in all areas where usually green surfaces are welcomed.
Poured-In-Place Rubber. Our two-layer surface provides extra impact absorption compared to the previous options and it is more suitable if you're trying to prevent great harm from falls up to 12 feet and similar accidents. The base layer is what provides so much impact absorption and great support, while the wear layer protects the base one and achieves great designs.
Synthetic Grass. Often used for landscaping and to replace real grass, which requires a lot of maintenance, produces many expenses, and watering makes it not too eco-friendly. Our synthetic grass is made of nylon and polyethylene, which prolongs its longevity and adds extra support and shock absorption.
Synthetic Turf. Imitates the real option and eliminates the same problems as for real grass. However, it is less soft than grass since its main use is for sports centers and areas where support for high-impact activities and movements is required.
Where to Find Our Services
---
Jackson, Laurel, Biloxi, Tupelo, and Gulfport are only a few of the places where we started once arriving in the state. However, we have been offering our services for over a decade and this has allowed us to offer them throughout the state. Therefore, small cities and towns are included within our reach and you can rely on our professionals regardless of your specific location. Our nationwide company also includes specific solutions based on the city where you are located and its climate in particular since we are familiar with the entire state.
With this in mind, feel free to contact us using the numbers available on our website, and the contact form along with the one to request a quote can be filled regardless of your location. You can mention the specific city whatsoever, and expect our professionals to address your request based on the nearest office to your property or area so you are in contact with the team that is most likely to help you.  
Below is our list of additional services:
We're a nationwide safety surfacing company. Click below to find our closest contractor near you
We at Integrity Safety Surfacing Pros of America offer the best safety surfacing services throughout the state of Florida. Below are the list of Florida cities we service:
---