Maryland's #1 Safety Surfacing Services Company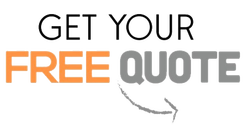 High-quality surfaces are only acquired if the quality of the materials is guaranteed but also if the installation takes place properly. Therefore, when it comes to safety surfacing in Maryland, the requirements are not only for the type of materials used. Instead, the installation will play a huge role and as for the longevity of the surface, external factors also influence the amount of time it ends up lasting. Therefore, there is more involved in how long your surface will last, its performance, and in how to choose the right option based on all crucial factors.
At Integrity Safety Surfacing Pros of America, we assist you in choosing the right option based on certain parameters:
The weather or climate in the city or town where you are located.

Your budget for the project.

The final appearance or design you want to accomplish with the surface.

The area where it will be installed and its size.

Your preferences and requirements regarding shock absorption.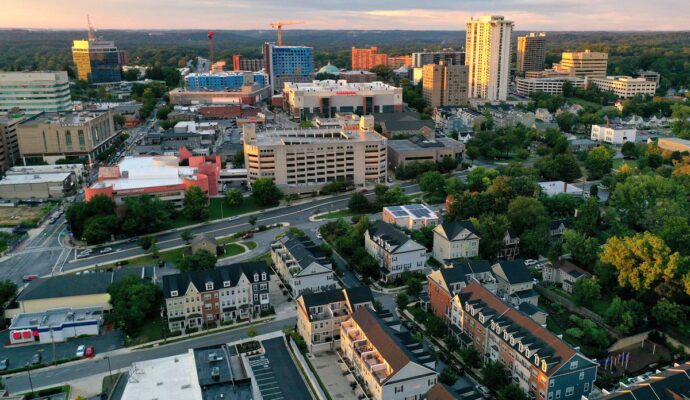 Other factors are put into consideration depending on the situation and your needs. however, they have to be discussed once you let our team know about them. With this in mind, you can either choose our general safety surfacing services, which focus on providing all the advice, recommendation, and solutions for any need and requirement you have regarding this new project you will take in. However, other services that aim for the specific surface you end up choosing are available in our company and you can go straight out for them when you have already made a decision:
Bonded Rubber Mulch. Our team offers this surface that imitates traditional wood mulch but unlike the original one, it offers even more shock absorption for falls and other accidents that could take place. The earthy and natural designs or colors are maintained and we can install them in more areas than just playgrounds or city parks.
Bonded Rubber. This unitary surface dries quicker compared to other options and its drainage and porosity properties are outstanding. Therefore, it is usually used in areas or spaces where water and humidity are an issue but it can be installed in the regular ones: sports fields, indoor areas, and more.
Poured-In-Place Rubber. Unlike the previous one, this surface has two layers: a base layer that offers the support and impact absorption required to be considered safe, and a wear layer that provides protection to the first one and is the one that determines the final design or appearance.
EPDM Rubber. Probably our most expensive option but still continues to be cost-effective. Its longevity goes up to 50 years, it is quite flexible and can be installed on several existing surfaces, and it is possible to use in any type of climate since it adapts well to temperature changes.
Rubber Tiles. Commonly used in residential and commercial gyms as well as in playgrounds due to the impact absorption properties and its performance in heavy traffic spaces. Also, the geometric pattern is quite popular but the weather conditions must be considered before installation when it is for outdoor areas.
Synthetic Grass. Landscaping is the main purpose for grass overall, the artificial and real one. However, watering and high maintenance are what characterize real grass and make it not usually affordable. Our synthetic grass is made of nylon and polyethylene which guarantees great support but also imitates the real option.
Synthetic Turf. We can offer you an artificial option that does not require watering just like synthetic grass but provides more support and impact absorption for areas like sports fields, training fields, playgrounds, and similar ones.
What Cities Are Within Our Reach?
Working in several cities and locations at once is quite difficult, especially in a state like Maryland where summers are hot and humid but winters are quite cold and snowy. Besides, certain cities have variations and changes in temperatures. This influences the quality of the installations but also the surface you must choose. However, this is not a limitation for us. At Integrity Safety Surfacing Pros of America, we are able to offer our services to every city and town in the state. This means you can rely on us regardless of your location and be open to the alternatives we offer.
As we previously mentioned, it is difficult to work in several areas and locations, but we have made sure to have professionals in each office or premise that can assist you based on the city and your requirements later on. With this in mind, main cities like Baltimore, Annapolis, Ocean City, Frederick, Rockville, and Bethesda, are included within our reach. But others like Potomac, Bowie, and Bel Air that are more like census-designated places and towns, can count on us as well.
Do Our Prices and Services Vary?
---
They do not. If you contact us from Baltimore—for example—and request a quote or service, our team will provide the costs based on the surface, needs, and all factors. If you do the same but from Potomac or other locations, you will get the same quote if the project is exactly the same as the one you wanted our team to help you in Baltimore. We do not make our services or materials more expensive just because of the location and each solution offered in our company can be accessed as well. Therefore, there are no limits for you to start working in the safety surfacing needs.
Just keep in mind that costs are something that can vary for very small details, like adding a new element to the design or wanting to make the layers thicker—as examples. Based on this, you can have a better idea of what can truly make them vary and how you should consider the surface and services you need from us. Finally, you can get to know more about each location, service, and quotes by filling the contact form on our website or contacting us via email and phone.
Below is our list of additional services:
We're a nationwide safety surfacing company. Click below to find our closest contractor near you
We at Integrity Safety Surfacing Pros of America offer the best safety surfacing services throughout the state of Florida. Below are the list of Florida cities we service:
---