#1 Playground Safety Surfacing by Integrity Safety Surfacing Pros of America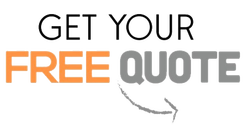 It is a beautiful experience to glimpse children play. Some are running, crawling, jumping, and shouting. Children often get so engaged with their precious games and play that they forget the intact world with their playing ground. This certainly brings the need off magnetizing and attaching effects of installing practical pieces of equipment in a playground safety surfacing. This will add more experience to their play, and they will always put on a smiling face. As a parent, you need to ensure the safety of your children in their playgrounds.  Integrity Safety Surfacing Pros of America is there for you as the safety of your child comes in first during installation. Here are some of the benefits of using safety surfaced playgrounds.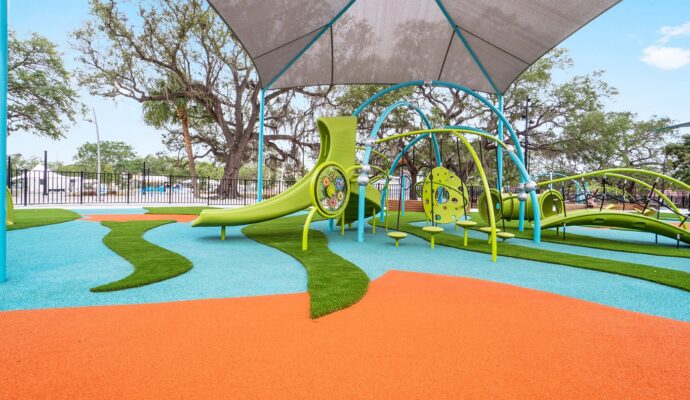 When it comes to playground safety, the surface is as important as the playground equipment. It's because the surface is what the kids fall over while playing. And if the surface is hard and rigid, it inflicts more damage. This is where playground safety surfacing comes in. Playground safety surfacing is a process of installation of a protective layer, mostly made from rubber, to offer protection to the kids that play. It's because safety surfacing materials are shock absorbent and soft in nature. Integrity Safety Surfacing Pros of America is a full-service safety surfacing company. We install a range of safety surfacing materials on playgrounds to ensure shock absorption and safety from falls. Reach out to us now and get the best material installed.  
Common Safety Surfacing Materials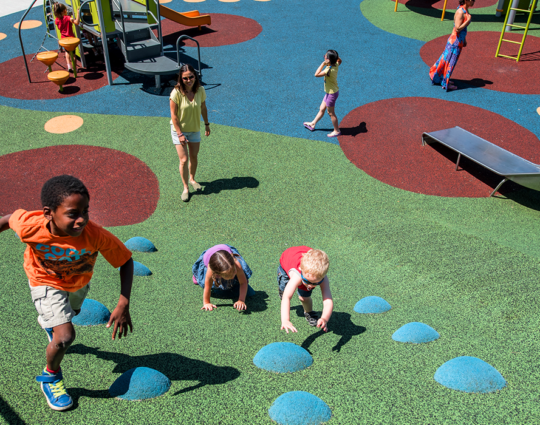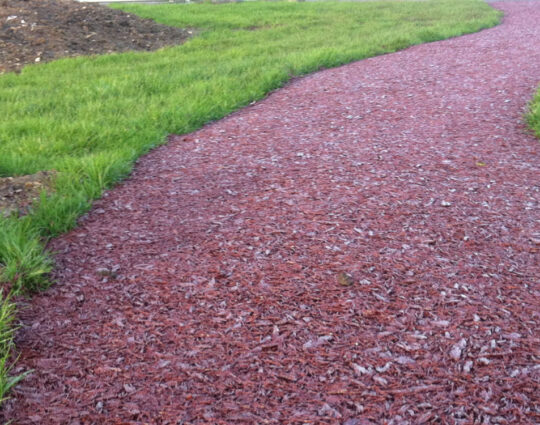 Why choose Integrity Safety Surfacing Pros of America
---
Our company has been in the playground safety surfacing industry for quite a long time. And ever since, we have installed hundreds of thousands of safety surfacing materials on private and public playground complexes. We have the experience, skills, resources, and the latest machines to ensure the best service. All of our safety surfacing professionals are certified experts who will help you choose the right material and thickness to ensure the protection of kids and people playing on the ground. Our safety surfacing services are affordable and accessible across the country. Also, we use the latest machines to deliver the best results in less time. The upfront installation is high in the case of PIP rubber. However, the long-term benefits will help you cover all the costs. As you need not replenish the material from time to time, you can save a decent amount of money.  
Contact Us
---
Whether you're looking for installing safety surfacing material in community playgrounds, early childhood playgrounds, or in the school playground, reach out to us now. We can deliver the best results in the given time and at affordable prices.
Below is our list of additional services:
We're a nationwide safety surfacing company. Click below to find our closest contractor near you
We at Integrity Safety Surfacing Pros of America offer the best safety surfacing services throughout the state of Florida. Below are the list of Florida cities we service:
---